Integrated Medical Group Offers Chiropractic Massage Therapy
When musculoskeletal issues cause pain and problems with movement, a variety of methods may be used to provide relief. Chiropractic care often employs alternative techniques, such as massage therapy, to facilitate healing and enhance ease of movement. At Integrated Medical Group in Glen Carbon, IL, we offer massage therapy to help relieve pain and improve physical function.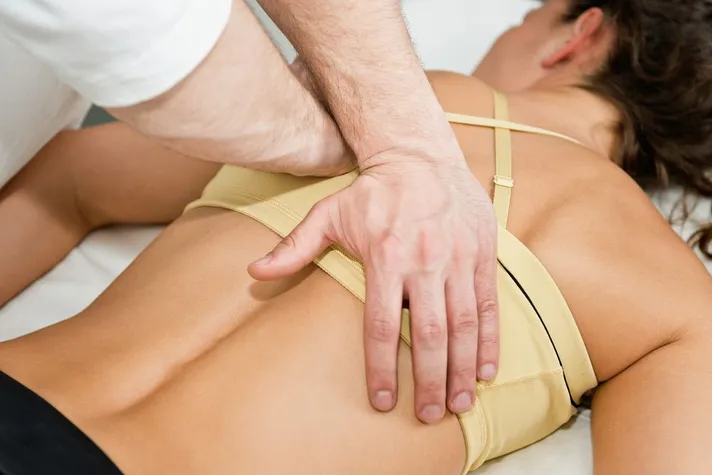 What Is Massage Therapy?
Massage therapy is the concentrated manipulation of soft tissues to improve health and function. Many different techniques are used to manipulate tissues, including rubbing, kneading, stroking, tapping, applying pressure and circular motions. These may be used to produce a range of effects. All of the techniques improve circulation, release tension and increase the production of natural healing chemicals.
Benefits of Massage Therapy
Massage therapy relaxes and helps to reduce anxiety and discomfort. Pain is composed of a variety of factors, one of which is the stress and anxiety an individual feels when in discomfort. Massage therapy helps to reduce this stress, changing the experience of pain. Massage also increases circulation in affected areas, allowing oxygen and nutrients in the blood to bathe injuries for improved healing of tissues. The relaxation provided by massage can also improve sleep, which can also help to improve healing. Massage also helps to improve mood, reduce depression and enhance concentration.
Conditions Massage Therapy Can Improve
Massage therapy can relieve a variety of stress-related problems, such as headaches, neck pain, and even anxiety. Massage has been used for many years to help heal sports injuries, back pain, shoulder pain, and repetitive stress injuries. Individuals who experience muscle pain related to joint problems, fibromyalgia, and other pain-related conditions can benefit from massage. It can even be used to reduce depression and fatigue. Your chiropractor will do a thorough assessment of your condition to determine if massage therapy can help you with pain and range-of-motion problems.
Make Integrated Medical Group Your Choice for Massage Therapy
The chiropractors and massage therapists at Integrated Medical Group combine their extensive training to provide quality care for patients in Carbon Glen, Illinois; Carlyle, Ilinois; Highland, Illinois: Greenville, Illinois. We offer care for a broad range of physical conditions, including back pain, neck pain, headaches, sciatica, auto accident injuries, sports injuries, and work-related issues. Call Integrated Medical Group today at 618-692-6700 for an appointment to learn how massage therapy can help improve musculoskeletal problems and improve your physical function.