Integrated Medical Group is Your Source for Effective Chiropractic Care in Glen Carbon
An ankle sprain can be caused by many types of mishaps including auto accidents and slips and falls. It is also one of the most common sports injury types that we treat at our practice in Glen Carbon. An ankle sprain occurs when you twist or fall sideways on your ankle and often occurs when walking or running on an uneven surface. And in our corner of the world, ankle sprains are an unfortunately common occurrence in our icy and snowy winter months. No matter how your ankle injury happened, Integrated Medical Group provides the care that can get you back up and running again!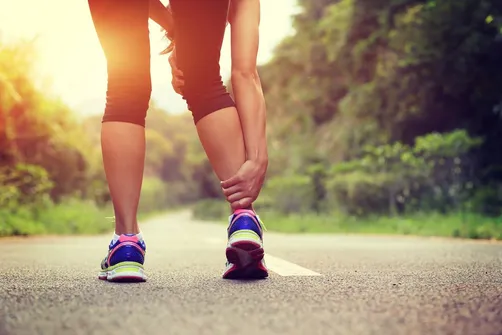 Methods and Techniques Used to Treat Ankle Sprain and Sports Injuries
We are dedicated to providing treatments that are effective in correcting ankle sprain and other sports injuries. Dr. Thayer and his entire team will work with you to treat your current ailment and also provide a comprehensive course of treatment that can help you to avoid re-injury. In addition to chiropractic adjustments and realignments, we are pleased to offer a full range of treatment methods to help you achieve and maintain good overall health and wellness:
Acupuncture - removes blockages and allows energy to flow through the body
Physiotherapy - we provide electric muscle stimulation, ultrasound treatment, and diathermy to advance the healing in the ankle area
Chiropractic Care - adjustments to areas of the body that are out of sync help to lessen tension, inflammation, and joint issues, especially in soft tissue areas like the ankle
At Integrated Medical Group we take a holistic approach to treating our patients. In addition to effective chiropractic care and our complementary treatments, we also work with our patients to help them adopt lifestyle practices and habits that will benefit their overall level of health and vitality. If you have experienced an ankle sprain and are finding that the pain is lingering and not going away, a new approach may be needed to heal. Chiropractic care allows us to realign your body and let it function as it was designed to do. Sports injuries can often linger and return, especially when the root problem is overlooked and only the symptoms are treated.
Call Us Today and Get On the Road to Recovery!
Have you suffered from an ankle sprain or have another injury? Call us today at (618) 692-6700 to schedule an appointment for sports injury or ankle sprain treatment. We are conveniently located at 8 Ginger Creek Pkwy in Glen Carbon.