Our Glen Carbon Chiropractic Team Answers Your Questions About Auto Accident Injury & Treatment
If you've been involved in a car accident, we understand how much stress you may be going through. Our Glen Carbon chiropractor team works hard every day to ensure we are creating a calming and compassionate environment where you can come for natural, drug-free care.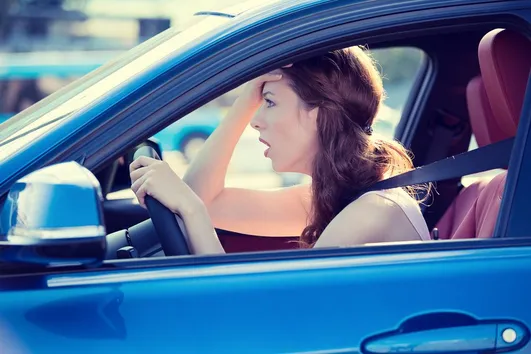 What is a common type of auto accident injury?
The sudden impact, deceleration, and change of direction involved in car accidents (even minor ones) impose quite a bit of stress on the body, potentially resulting in injuries such as:
Whiplash (neck, shoulder, and headache pain)
Muscle strains (especially in the spine and shoulder)
Brachial plexus injury
Disc herniation and disc bulge
Sciatica and other types of nerve impingement
"Dashboard knee" and other types of soft tissue injuries due to blunt impact
How does seeing an auto accident chiropractor help me heal from my injuries?
Chiropractic care is quite helpful when recovering from an auto accident injury. Here are a few of the most common services we can offer you:
Spinal adjustments: our gentle techniques realign spinal joints, trigger the release of pain-relieving endorphins, and eliminate or relieve pressure on nerves and discs
Physiotherapy modalities: non-invasive tools like cryotherapy, ultrasound, and electrical stimulation are innovative options for reducing painful muscle spasms, increasing local circulation, and accelerating tissue healing
Corrective exercises: we'll teach you modifiable exercises, fully customized based on your stage of recovery (acute, subacute, or chronic)
In addition to resolving your acute symptoms and underlying dysfunction, a chiropractor can also help you avoid recurring complications.
When should I see a chiropractor in Glen Carbon after my auto accident?
We recommend scheduling an appointment with a chiropractor in Glen Carbon as soon as possible following your auto accident, even if you think you feel fine!
Hormones like adrenaline normally surge during traumatic events like car accidents; incidentally, these hormones (part of the "fight or flight" stress response) can mask pain. Until these free-floating hormones return to their normal levels—which can take days, weeks, or even months—you may not fully feel the effects or even notice an underlying injury.
For this reason, getting in to see a chiropractor in Glen Carbon as soon as possible after your accident is a wise decision. We can detect and treat joint subluxations, muscle spasms, and inflammation using our natural services so you can avoid an early injury from devolving into a chronic issue.
Been in a Motor Vehicle Accident? Get Natural, Drug-Free Care at the Integrated Medical Group of Glen Carbon
Contact the Integrated Medical Group today at 618-692-6700 to schedule an appointment for you or a loved one after your auto accident.