Integrated Medical Group Offers Acupuncture
When health conditions cause pain or other troublesome symptoms, medications may not always be completely effective. Acupuncture is an alternative healing technique that can be used safely to relieve pain and symptoms, with no side effects. At Integrated Medical Group in Glen Carbon, Illinois; Highland, Illinois; Carlyle, Illinois: Greenville, Illinois, we offer acupuncture treatment to relieve pain and reduce symptoms.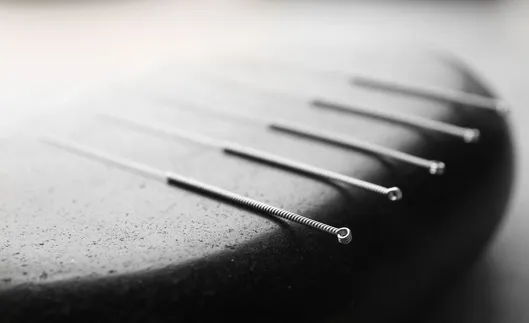 Understanding Acupuncture
Acupuncture has been used for thousands of years in Asian countries, to relieve pain and promote good health. Its underlying theory is that the energy of the body can be directed and controlled to improve healing. Research indicates that the inserted needles block pain signals and stimulate the body's own natural healing chemicals. The technique uses very fine needles that are inserted into specific "meridians" of the body to block pain and stimulate healing. The process is painless, though the individual may feel a pinching sensation as they are inserted. The needles are left in place for a time, and then are removed, allowing the person to continue their activities normally. In some cases, several sessions are needed to provide full relief from symptoms.
Conditions Acupuncture Can Help
Acupuncture can be used to relieve low back pain, neck pain, pain from arthritis, menstrual discomfort, headaches, dental pain, and pain from labor. Symptoms from asthma and chronic obstructive pulmonary disease (COPD) can be relieved. The technique also has value in reducing symptoms of anxiety and depression. Acupuncture is also used to aid smoking cessation and to support addiction treatment.
What to Expect At Your Acupuncture Session
Your acupuncturist will carefully review your health history to determine the best placement of the needles to help your problem. During the session, you will lie comfortably on a table. The practitioner will insert the needles painlessly into the pre-determined meridians of the body. The needles will then be left in place, with the acupuncturist manipulating them to provide the best results. At the end of the session, the needles will be removed, and the individual can continue their day as usual.
Make Integrated Medical Group Your Choice for Acupuncture Treatments
The chiropractors and acupuncturists at Integrated Medical Group have extensive training in their fields to provide quality care for their patients in Glen Carbon, Highland, Carlyle, and Greenville, Illinois. We offer a broad range of services for care, including chiropractic care, physical therapy rehab, massage therapy, and acupuncture. Call Integrated Medical Group today at 618-692-6700 for an appointment at one of our convenient locations to learn more about how acupuncture can help you.