Lower Back Pain Treatment
Lower back pain will affect the vast majority of Americans at some point in their life. When lower back pain strikes, it can be debilitating. Fortunately, chiropractic care from your chiropractor in Illinois can bring rapid pain relief and healing.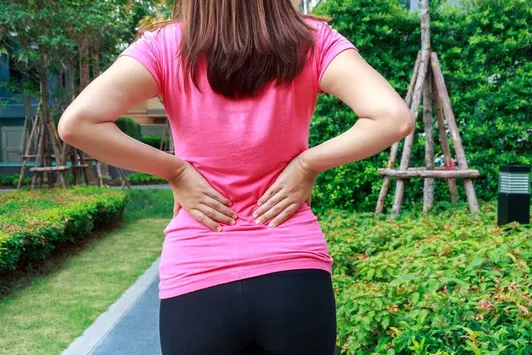 Causes of Lower Back Pain
At Integrated Medical Group, we have a mission of finding and treating the root of your lower back and lumbar spine pain instead of just addressing symptoms. This allows for a more permanent solution to pain and discomfort instead of just suppressing symptoms temporarily.
Some of the most common causes of lower back pain include:
Poor posture
Work injury
Improper form, especially when lifting a heavy item
Sports or fitness injury
Osteoarthritis
The most common specific lower back injury is an issue with one or more of the spinal discs. The vertebrae can become misaligned due to trauma or overuse. The spinal discs can also become damaged; these are the spongy cushions located between each vertebrae.
Illinois Chiropractor Offers Non-Invasive, Effective Relief
Your Illinois chiropractor can assist you with all of these types of back pain. When you visit our chiropractic office, we'll begin with a diagnosis of your issue so that we can determine the best course of action. In many cases, chiropractic adjustment and manipulation can assist you in finding the relief you are seeking. Our specialized techniques help to restore balance to the spine and back. Adjustments also assist with taking pressure off the spinal discs and nerves.
Once pressure and imbalances are addressed, pain is often substantially reduced. The lower back issue is then able to heal and resolve naturally with the body's own healing properties.
A chiropractic adjustment can bring:
Decreased inflammation
Improved flexibility
Improved range of motion
Reduced pain and discomfort
Increased mobility
Better muscle tone and strength
A higher quality of life
Integrated Medical Group is your source for lower back pain relief and treatment of all issues of the back, neck, and spine. We take a whole-person approach to healing and wellness. We know that all parts of the body work together as an integrated system, and we take all aspects of your injury into consideration.
Contact Our Local Chiropractor for Lower Back Pain Relief Today
We bring together the best aspects of traditional medicine and chiropractic care with holistic and alternative treatments. A result is a comprehensive approach that takes the whole body system into consideration every step of the way. Natural healing forces are mobilized and the body can better rejuvenate itself. Don't suffer from lower back pain another day when relief is so close at hand. Call your chiropractor in Illinois today to schedule an appointment so that you can get on the road to healing.